Impetigo is a skin infection that commonly affects young children. Staphylococcus and streptococcus bacteria naturally live on the skin, but in impetigo, they can enter the body through cuts and scrapes and infect the skin. Impetigo may also appear where there is no break on the skin. The infection is characterized by itchy sores that form on the skin, usually appearing near the nose and mouth, but also on the arms and legs. The sores then burst and become covered with a golden-colored crust. Impetigo is highly contagious, but rarely serious. Antibiotics will keep the infection at bay and allow you to quickly return to normal activities.
Impetigo is a contagious skin infection that typically occurs in infants and children. The infection usually is the result of bacteria entering the skin, and is seen as red sores around the nose and mouth.

Impetigo, a bacterial infection, is a contagious skin infection that's caused by strep or staph bacteria, or both. It appears as honey-colored crusty lesions and is often found around insect bites, as scratching abrades the skin and allows bacteria to enter. Scratching at bites spreads the infection all over the body.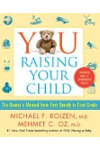 Continue Learning about Impetigo