Smoking affects your blood vessels and arteries, causing them to harden and constrict just like high cholesterol. It also decreases HDL levels in your body. The benefits of quitting smoking are substantial. Just 24 hours after stopping, your risk for high blood cholesterol and heart attack decreases significantly.
Smoking makes it more likely that bad low-density lipoprotein (LDL) or "lousy" cholesterol will accumulate in the walls of the arteries.
I believe inflammation is one of the culprits—if not the leading culprit—of aging of our arteries, and smoking fosters inflammation of the arteries and immune systems. Scientists believe this inflammation allows LDL cholesterol, even when you have normal levels of LDL cholesterol (and to greater degrees if you have increased levels), to accumulate in the wall of the artery as plaque.
Also, smoking reduces the level of good high-density lipoprotein (HDL) or "healthy" cholesterol—the type that removes the LDL cholesterol—in your bloodstream.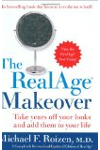 Smoking lowers good high-density lipoprotein (HDL) cholesterol and at the same time oxidizes bad low-density lipoprotein (LDL) cholesterol, making it smaller. These LDL particles are more dangerous because they are able to burrow more easily into our veins. These two effects disappear six months after quitting smoking. Your risk of heart attack goes down by 2 percent for each point your HDL goes up.
Kick smoking to the curb and you'll crank up your HDL (good) cholesterol by a whopping 4 points. You'll also slash your risk of lung cancer and other life-threatening diseases. If you've struggled and failed to quit smoking, don't give up. Sometimes it takes a new approach to succeed. Ask your doctor for advice on how to quit.
As above, although quitting smoking usually will not lead to a significant change in the LDL-C, it does significantly reduce the risk of heart attack and stroke by other mechanisms. Quitting smoking can also raise the HDL or good cholesterol. All persons with abnormal cholesterol numbers or other risk factors for heart disease should be encouraged to quit smoking.
Smoking is particularly hazardous for patients with high cholesterol levels, particularly ones who have familial hypercholesterolemia (FH), and it is strongly advised that FH patients do not smoke. Smoking causes additional damage to the blood vessels, and reduces high-density lipoprotein (HDL)-cholesterol ("good cholesterol") and triples the risk of cardiovascular disease—even when blood cholesterol is within the normal range.
Continue Learning about Impact Of Nicotine Addiction On The Body