How long you receive Herceptin (trastuzumab) may depend on the reason you're being treated with it. Herceptin is prescribed to treat certain kinds of stomach and breast cancers.
If you have already been treated for breast cancer, and your doctor prescribes Herceptin to prevent a recurrence of the cancer, you may receive an infusion of Herceptin once every week for 12 to 18 weeks while you're also receiving chemotherapy. Once your chemotherapy has ended, you may receive Herceptin infusions once every three weeks for up to a year.
If you have breast cancer that has spread beyond your breast, you may receive infusions of Herceptin weekly. If you have stomach cancer, you may receive infusions of Herceptin once every three weeks. In both of these cases, the length of your treatment may depend on how well your body responds to Herceptin and whether or not you experience any side effects.
Continue Learning about Immunological Agent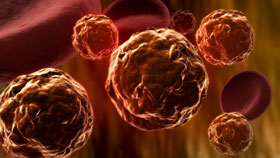 Immunological drugs and vaccines treat autoimmune diseases and disorders, and infectious diseases. Learn more about immunological drugs from our experts.