There are not any real contraindications or interactions that you need to avoid and special foods while taking Copaxone. If you are allergic to mannitol or glatiramer acetate, then copaxone is not a medication for you.
You do not have to avoid any activity or food if you are taking Copaxone. You should not take Copaxone if you are allergic to glatiramer acetate or mannitol. Copaxone may interact with another multiple sclerosis drug, Tysabri (natalizumab). You should avoid vaccinations that use a live agent. You should always be careful if you are taking over-the-counter medications or herbal medicines, as these can interact with any prescription drug. Let your doctor know everything that you are taking.


Continue Learning about Immunological Agent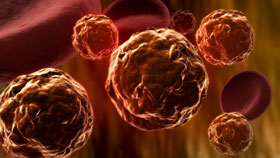 Immunological drugs and vaccines treat autoimmune diseases and disorders, and infectious diseases. Learn more about immunological drugs from our experts.