Humira is a liquid solution that is injected below the surface of the skin. Your first treatment should be given under a doctor's supervision. After that, most people choose to inject themselves or have a friend, relative, or caretaker perform the injections at home. Humira can either be injected with a prefilled syringe or with a prefilled injecting pen. Both methods are single use only. Never reinsert the pen or syringe even if you mistakenly do not inject all the liquid on your first try. Humira can be injected anywhere on the front side of your abdomen or thighs, except for within a two-inch diameter around your belly button. Use different injection spots each time you receive a treatment to reduce your risks of sensitivity. Be sure to move your new injection site at least one inch from where you previously injected.
Continue Learning about Immunological Agent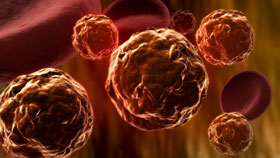 Immunological drugs and vaccines treat autoimmune diseases and disorders, and infectious diseases. Learn more about immunological drugs from our experts.