The function of the immune system is to protect the body from infection. White blood cells make up the immune system, acting as soldiers against infection and illness. White blood cells are always on the lookout for invaders, like germs. When white blood cells spot an invader, they stop it before it can make people sick.
The function of the immune system is to protect our body from foreign invaders. Without an immune system, we cannot survive. It is quite complex and has many layers and arms focused on fighting specific types of invaders.
An overactive immune system is the reason for autoimmune and allergic disorders.
The ability to distinguish things that belong in your body from those that don't is the basis of the entire immune system. We may remember from high school science classes about all those phagocytes and other killer cells attacking infection. That's the benign side of the immune system: It's life-saving and necessary. When an infectious agent—virus or bacteria—is detected, the immune system responds by sending out antibodies that seek to contain and kill it. You can think of it as a police action. The police respond to a report of a burglary and go arrest the perpetrator. Afterward, the victim wires his home with an alarm system linked to the police station and thereby immunizes his home against further crime, he hopes.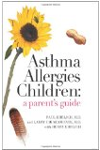 More About this Book
Asthma Allergies Children: A Parent's Guide
Asthma and allergies are at epidemic proportions. It doesn't have to be that way. Two experienced pediatric allergists tell everything a conscientious parent needs to know about these conditions,...
Continue Learning about Immune System