The stress of trauma or a tragedy can increase the likelihood of lingering illness. Since we can't expect our bodies to bounce back as quickly when stressed, it makes sense to be proactive and prevent problems from settling in.
Andrew Weil, M.D., suggests three ways to strengthen the immune system, all of which are safe for children:
Echinacea tincture can be take 2 droppers full 4 times a day for adults, 1 dropper full for children under 10.
Immune strengthening mushrooms such as Maitake or Reishi in liquid extracts or capsules. Suggested dosages are on the products.
Two capsules of Astragulus twice a day, one capsule for children.
If you have any reason to take antibiotics, Dr. Weil advises supporting your system with probiotics.
Antioxidants support the body's attempts to normalize. Noni, camu camu, and amalaki are fruits naturally rich in antioxidants. Banyan Botanicals offers the traditional Ayurvedic rejuvenative jam, Chyavanprash that is made from a base of amalaki fruit.

Many aspects of postmodern life stress the liver, and crisis compounds the damage. Milk thistle is an herb that has been shown to provide liver support, and which has no reported toxicity.
Continue Learning about Immune System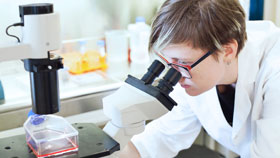 Immune and lymphatic system health is necessary for protecting your body from germs and diseases. Known as the body's first line of defense, your immune system and lymphatic system help protect you from bacteria, viruses and fungi ...
that cause disease. Your lymphatic system produces and carries white blood cells containing antibodies that fight off infection. Your lymphatic system transports and destroys dead or damaged cells and cancer cells, removing these substances from the blood stream. Problems with your immune and lymphatic system can result in various diseases. A weakened immune system can lead to diseases including cancer, the flu and chronic fatigue syndrome. An overactive immune system can lead to diseases including multiple sclerosis (MS), Huntingdon's disease and lupus. Allergies occur when your immune system mistakes harmless substances for threats and attacks these harmless substances.
More