Ecstasy, also known as MDMA (3,4-methylenedioxymethamphetamine) can affect your health by causing the following:
confusion
depression and severe anxiety
sleep problems
drug craving
increased heart rate and blood pressure
involuntary teeth clenching
nausea
blurred vision
faintness
chills or sweating
In high doses, MDMA can interfere with the body's ability to regulate temperature. Rarely, this can lead to a sharp increase in body temperature, which can result in liver, kidney and cardiovascular system failure or even death.
This content originally appeared on HealthyWomen.org.
The simple answer is dangerously. It can cause strokes, heat stroke when taken in hot nightclubs, heart attack in particular for those who have heart conditions and are unaware that they have these conditions. Some people have allergic reactions, which can in some cases lead to death. There are some studies that suggest that long-term use may impair neurotransmitter function. While there is not much scientific evidence at this time, there is serious concern that long-term use of ecstasy may negatively impact various organs in the body such as the liver, heart, and brain. In short the impact on your health when abusing ecstasy is that it causes a major health risk when used. There is also the risk with this drug that causes a mild to moderate form of psychosis that you might have a sustained psychotic reaction. In other words, the psychosis may not end. This would typically happen as a result of a dormant underlying and undetected psychiatric disorder that is triggered by the use of the substance.
Ecstasy, a form of MDMA, (3,4-methylenedioxy-N-methylamphetamine) is a stimulant with psychedelic effects that can be detrimental to your health. It is usually in the form of pills which are pressed with MDMA and other filler drugs. Ecstasy users tend to focus on the feel-good effects that it has, but the list of negatives far outweigh the positives. Take a look at the adverse health effects this drug has on users.
Negative side effects of using MMDA:
Anxiety
Paranoia
Restlessness
Irritability
Agitation
Depression
Fatigue
Jaw soreness from teeth grinding
Dizziness
Impulsiveness
Aggression
Sleep Problems
Poor appetite
Thirst
Reductions in mental functioning
Negative health effects:
Nausea
Chills
Sweating
Teeth grinding
Muscle cramping
Blurred vision
Hyperthermia
Dehydration
High blood pressure
Heart failure
Kidney failure
Erratic heart beat
Potentially death
Long-term health effects:
Cognitive impairment
Memory loss
Depression
Liver damage
Kidney damage
Brain damage
Cardiovascular problems
Use of Ecstasy, an illegal drug, has been rising steadily since 1992. Ecstasy (also called MDMA) is a synthetic combination drug that has both stimulant and hallucinogenic effects. Despite its positive relaxing and social effects, it can be dangerous. We might feel anxiety, paranoia, and depression from use of Ecstasy in the short term; in the long term, Ecstasy can cause serious impairment in mental function and memory. Using Ecstasy in settings such as raves can cause severe dehydration, heat exhaustion, and liver malfunction, all of which can lead to death. As with many drugs, women seem to be more sensitive to the effects of Ecstasy than men. We may experience more intense perceptual changes and suffer more long-term effects, such as depression, mood swings, paranoia, and anxiety.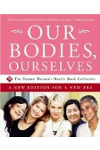 Continue Learning about Illegal Drug Use