An estimated 48.5 million persons in the US, or 18 percent of persons aged 12 years and older, used illegal drugs or misused prescription drugs in the previous year, according to a 2016 report from the Centers for Disease Control and Prevention (CDC). This estimate included the use of marijuana, cocaine (including crack), heroin, hallucinogens, inhalants and methamphetamines and the misuse of prescription drugs. During that same year, a total of 63,632 persons died from drug overdoses. This number was nearly double that of the previous decade.
Trinity Health is a Catholic health care organization that acts in accordance with the Catholic tradition and does not condone or support all practices covered in this site. In case of emergency call 911. This site is educational and not a substitute for professional medical advice, always seek the advice of a qualified health care provider.
Just because drugs such as marijuana, cocaine and heroin are illegal doesn't mean that people don't take them. One out of two Americans age 15 to 60 admit to having tried an illegal drug at some point in their lives, and over 15 percent of them say they have done so in the past year. Estimates suggest that 5 to 10 percent of the population uses illegal drugs regularly, and many are addicted. The more than three billion dollars spent each year on drug rehabilitation programs is just a small part of the major impact drug use has on our society. People from all segments of society use and abuse drugs.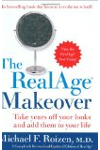 Continue Learning about Illegal Drug Use