Irritable bowel syndrome (IBS) commonly occurs in younger people and women. Most people grow out of the condition over time.
If you have the discomfort of irritable bowel syndrome, you're not alone. Approximately one in every five Americans has the digestive tract disorder. Irritable bowel syndrome is more common among women than men.
It is estimated that irritable bowel syndrome (IBS) affects 10% to 20% of the American population, with women 20 to 40 years old accounting for the majority of patients. It is one of the most common gastrointestinal disorders seen in doctors' offices. About 12% of all primary-care doctor visits are IBS related, making IBS one of the top ten reasons people go to the doctor. It is also one of the leading causes of missed workdays in the United States, second only to the common cold.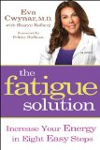 As many as 20% of all U.S. adults have symptoms of irritable bowel syndrome (IBS). The syndrome can affect anyone of any age, but it most often strikes younger women. Symptoms generally first appear during the ages of 20s to 40s. Women are roughly twice as likely as men to develop the condition. Women with IBS seem to have more symptoms during their menstrual periods, suggesting that reproductive hormones may play a role in this disorder.
This content originally appeared on HealthyWomen.org.
Irritable bowel syndrome (IBS) is present in about 15% of adults in the U.S. It is about twice more common in women than in men. A history of physical or sexual abuse has been reported in 32-44% of patient with IBS, and it also may develop after someone has had a diarrheal infection. Overall, the causes of IBS are not completely clear, and it is felt to have several contributing causes.
Up to one in five Americans has IBS. IBS often begins before the age of 35, but it can start at any age. IBS seems to run in families—people with IBS often report having a family member with IBS. Most people diagnosed with IBS (up to 75 percent) are women. But, it is not known for sure that IBS affects more women than men. It may be that women are more likely to talk to their doctors about their symptoms.
This answer is based on source information from The National Women's Health Information Center.
Continue Learning about IBS Causes and Risk Factors