Although stress does not cause inflammatory bowel disease (IBD), some people find that stress can bring on a flare-up in their disease. If you think this is happening to you, try using relaxation techniques, such as slow breathing. Also, be sure to get enough sleep.
This answer is based on source information from the National Women's Health Information Center.
While stress can worsen someone's gastrointestinal symptoms, stress is not thought to cause IBD. Learn more from Dr. Eugene Yen on behalf of NorthShore University HealthSystem about stress and inflammatory bowel disease (IBD).
Chronic illnesses like irritable bowel syndrome (IBS) are far too complex to simply attribute their development to psychological stress or bad attitudes. You may participate in some activities that predispose you to illness or disease, but you do not cause your disease. Do not blame yourself.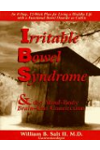 Continue Learning about IBS Causes and Risk Factors