Thyroid hormone deficiency, or hypothyroidism, is measured with a blood test. If you have thyroid hormone deficiency, you may have symptoms of fatigue, cold intolerance, weight gain, constipation, dry skin, myalgia and menstrual irregularities.
Since thyroid hormones affect every cell of the body, a deficiency will usually result in a large number of signs and symptoms including low body temperature, intolerance to cold, weight gain or an inability to lose weight, depression, lack of concentration, hair loss, and fatigue. If you have any of these symptoms, it is important to check with your doctor to rule out an underactive thyroid.
Your doctor can conduct a blood test that measures thyroid hormone levels. The test assesses the quantity of triiodothyronine (T3) and thyroxine (T4) hormones and determines how well the body's cells respond to the hormones by measuring the level of thyroid stimulating hormone (TSH), a chemical released by the pituitary gland. High levels of TSH indicate that the cells of the body are not receiving adequate thyroid hormone. As a result, the pituitary goes into overdrive, frantically trying to signal the thyroid to step up its hormone output.
The medical treatment of hypothyroidism, in all but its most mild forms, involves the use of thyroid hormone, which may be in the form of desiccated thyroid or synthetic thyroid hormone, such as Synthroid or levothyroxine. It may take a month or two to stabilize the dosage. After that, periodic evaluations are based on the individual patients needs and are recommended to be carried out at least once a year.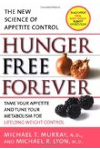 Continue Learning about Hypothyroidism