Treating hypoglycemia promptly is crucial, but just as essential is figuring out why it's happening and then making the necessary changes to your diet, medication, or exercise to prevent further episodes. An occasional, mild low-blood-sugar reaction is not a problem, and, in fact, most people with diabetes will experience these from time to time. However, if you are having frequent or severe episodes of hypoglycemia -- more than one every two weeks or even a single episode that leads to the loss of consciousness -- it means that your diet, exercise, and medication are out of balance. It may be that an amount of medication that was just right when you were not exercising is too much once you start or that the medication dose is too high now that you are watching your serving sizes or losing weight. Or it might be that the low-sugar reactions occur only on days when you do a particularly strenuous activity. There are many possible explanations, so if it's not clear what's going on, talk to your doctor.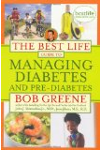 Continue Learning about Hypoglycemia
Hypoglycemia is when your body does not release glucose stored in your liver to raise your blood sugar. This is your body's main source of energy. The brain needs sugar to do its job properly. So signs that your blood sugar level ...
is too low can include dizziness, being easily confused, having blurred or double vision, and passing out. Hypoglycemia isn't a disease. It indicates another health problem, and is most often caused by side effects from diabetes medications. Other causes of hypoglycemia include kidney and liver illnesses, eating disorders and drinking a lot of alcohol without eating. Eating or drinking something with carbohydrates can help raise the blood sugar and stop the symptoms. You can also take glucose pills. If you pass out, it's important to get immediate medical treatment.
More