One source of emotional stability is good blood sugar control; levels that are in the healthy range actually enhance your sense of well-being. In addition, the diet and exercise habits that help control blood sugar are themselves mood-boosting. And of course, there's the sweet payoff of fitting back into that pair of jeans or hearing your doctor tell you that your A1c numbers have improved.
You probably know of -- or have experienced firsthand -- the irritability, lethargy, and confusion that result from hypoglycemia (low blood sugar), but you may not realize that high blood sugar -- hyperglycemia -- can also throw you for a loop. While hypoglycemia's side effects are well-established, research is starting to document hyperglycemia symptoms. For instance, in a German study, people with type 1 diabetes wore a continuous glucose monitor (a device that senses and records blood sugar levels) for two days while documenting their mood seven times a day. When their blood sugar level rose over 180, people reported being more angry, tense, and unhappy than when it was between 70 and 180. During the study, participants couldn't see the blood sugar readings, so their moods were a true reflection of how they were feeling and not influenced by the numbers.
Exercise is another way to enhance your mood, as numerous studies have shown. It appears to raise levels of feel-good chemicals in the brain and reduces cortisol, the stress hormone. A nutritious diet can also help. Low levels of magnesium, calcium, zinc, chromium, and potassium can worsen insulin resistance and interfere with good blood sugar control. If a poor diet contributes to higher blood sugar levels and higher blood sugar levels dampen mood, you can see how a nutrient-rich diet could give you a psychological lift.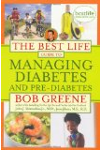 Fluctuations in blood sugars or sugars that are out of range can contribute to unexplained mood swings, irritability, or tearfulness. Altered glucose levels can also make it harder to concentrate and make you feel fatigued. Other affects on mood have been feeling jumpy, grouchy, or out of sorts.
You can have emotional changes with high and low blood glucose. When blood glucose is high, you may feel tired and not have enough energy to get things done. You may also worry about getting a diabetes problem from constant high blood glucose. If your blood glucose is too low you may argue, not be able to think clearly, or need help getting something to eat.
Continue Learning about Hypoglycemia Complications