While there is no specific cure for hyperthyroidism, the methods used to treat it are quite effective. Usually, the underlying problem for hyperthyroidism may be cured or the symptoms can be significantly reduced and even eliminated. Treatment often brings a significant improvement in symptoms and an overall improvement in well-being.
Continue Learning about Hyperthyroidism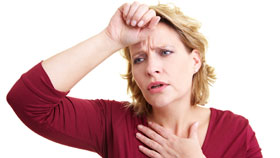 Caused when our body makes too much of a certain type of hormone, hyperthyroidism speeds up your body functions, like metabolism and body temperature. As a result, you may lose weight rapidly, feel your heart beat faster and sweat ...
excessively. A very treatable condition, hyperthyroidism, also known as thyrotoxicosis, affects only about 1% of all Americans.
More