Your blood sugar is high when the numbers are 130 mg/dL or higher. High blood sugar can:
Make you thirsty
Cause headaches
Make you go to the bathroom often to urinate (pee)
Make it hard to pay attention
Blur your vision
Make you feel weak or tired
Cause yeast infections
When blood glucose levels surge too high, excessive glucose cannot be readily taken up by cells. It begins to bind to various body proteins and other molecules, changing their structure and creating physiological chaos. These "sugar-coated molecules" are called "advanced glycosylated end products" and their accumulation is considered to be one of the principal factors that lead to accelerated aging and, eventually, death. Excessive glycosylation has many adverse effects: inactivation of enzymes, inhibition of regulatory molecule binding and the formation of abnormal protein structures, to name a few. Of course, diabetes is characterized by persistent and repeated elevations in blood glucose and glycosylated proteins. As a result, it provides the grave example of the damage that can be produced when blood sugar levels get too high and there is excessive glycosylation.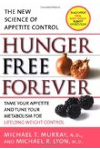 High blood sugar can lead to severe complications over time. People with a history of chronic high blood glucose levels can develop problems with their eyes, kidneys, circulation or nerves.
If your blood sugar gets really high, you can develop diabetic ketoacidosis. With diabetic ketoacidosis you may have:
blood sugar levels at 600 mg/dL or above
gastrointestinal upset
medium to large ketones in your urine
increased acid blood environment
Diabetic ketoacidosis can be managed by a doctor and your blood glucose levels can be returned to the desired levels.
High blood sugars cause the body to slow down.
When sugar levels are high, blood thickening occurs which causes a reduction of oxygen in the brain and this lessens responses to stimuli. In turn, chemical synapses don't function properly, reducing the brains ability to process information. This makes it harder to think and process data clearly. It impacts memory recall, attention, concentration, focus and retention of external information, making learning difficult and in some cases impossible for the child or adult diabetic.
Now imagine trying to swim in Jell-O®. For those synapses, the high blood sugar is the same as if you were the Olympic Gold Medalist swimmer Michael Phelps (synapse) and your lane had filled with Jell-O®, causing you not to be able to reach your full potential. If your sugars are normal and your pool (brain) is filled with the proper chemicals and water, you will get to finish (information stored in your brain) faster and sometimes you will win the race (get almost perfect scores on the SAT's). This feeling of Jell-O® also causes poor memory recall and prevents new information from assimilating into the memory properly, causing memory loss and poor retention. It hinders the growth of new cells in the brain and body. During high blood sugar levels, the body has a harder time fighting off infection by reducing the strength of the white blood cells to attack foreign invading bacteria or viruses.
It may feel safer to have high blood sugars compared to low, but over time it will still cause issues around work and life in general.
Continue Learning about Hyperglycemia