When the bloodstream becomes flooded with sugar that can't get into the cells that need it, a cascade of trouble follows.

At first, high blood sugar levels sap your energy, make your vision blurry, and mess with your mood and concentration. You will be more susceptible to infection, to heart attacks and strokes, and if you're male—to erectile dysfunction. In short, high blood sugar levels pretty much screw up your entire mind and body. And that's just the beginning.

High levels of sugar in your blood make it corrosive, turning the life-sustaining soup into a killing battery acid circulating throughout your body. Sustained high blood sugar levels will destroy your kidneys, cause blindness, and kindle nerve damage. You'll heal from injuries slowly, if at all, putting you at risk for lower extremity amputations.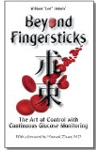 High blood sugars cause the body to slow down. When sugar levels are high, blood thickening occurs which causes a reduction of oxygen in the brain and this lessens responses to stimuli. In turn, chemical synapses don't function properly, reducing the brain's ability to process information. This makes it harder to think and process data clearly. It impacts memory recall, attention, concentration, focus and retention of external information, making learning difficult and in some cases impossible for the child or adult diabetic.
Over time, high blood sugar levels (hyperglycemia) in people with diabetes can cause damage to the vessels that supply blood to vital organs. This can increase the risk of heart disease and stroke, kidney disease, vision problems, nerve problems and other health problems in people with diabetes. A single high blood sugar reading usually isn't cause for alarm. It happens to everyone with diabetes from time to time. However, if you're having high blood sugar levels a lot, let your diabetes healthcare team know. Extremely high blood sugar levels can lead to an emergency such as DKA (diabetic ketoacidosis) or HHS (hyperosmolar hyperglycemic syndrome). People with diabetes should learn to recognize the signs and symptoms of blood sugar highs and treat them early to prevent emergencies.
Continue Learning about Hyperglycemia