We still don't know for sure. Prolactin could be a key. This major hormone increases with stress and is associated with crying. Levels of prolactin in the body correlate positively with frequency of emotional crying. A tantalizing bit of evidence? As a whole, women cry more often than men (perhaps four times as often, according to one study), and they have a whole lot more prolactin (60 percent more) than men, as well.

Interestingly, emotional tears are rare or nonexistent in other species. Discounting a few unverified tales of weepy gorillas and elephants (which may well prove, someday, to be accurate), it seems humans are the only ones to cry. Maybe we have more developed emotional processes, and emotional tears appear a way of conveying profound emotions. Crying may seem as though your body has failed you. It is more likely, however, that you have reached a level of stress that is detrimental to your health and that you should let it out. It's okay to cry.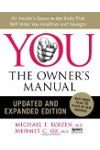 For years, researchers have been trying to figure out why we cry, but there are still no definitive answers to the question, Why do humans cry at emotional moments? Neurobiologist William Frey has been studying crying since 1983 and has reported something that you probably already know: crying in response to a strong emotion actually can reduce the intensity of that emotion.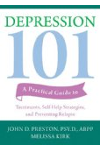 Continue Learning about Emotions