Shame is when we feel flawed. Shame is toxic and is like living with an invisible cloud over our hearts. Shame usually had its genesis in our childhood with issues concerning our original families. Shame is difficult to sort out alone, and I continue to find it sad that so many of us have spent our life plagued with shame. Shame is a stumbling block to experiencing true happiness. Toxic shame can lead to depression, and your body may literally shut down.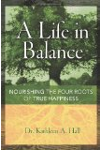 Continue Learning about Emotions

Medical science recognizes a mind-body connection and that your emotions may affect your body's physical health. Being down or depressed can cause fatigue, aches, and pains. If you are having problems and are also stressed, it's a ...
good idea to let your doctor know. This can be part of the diagnosis. Seeking an emotional balance and developing some resistance to bad feelings can be an important step to improved health. Techniques to improve your emotional health can range from medication to talking with an advisor, eating healthfully or exercising.
More