Compassion is not having pity on someone else or empathy for someone while watching the evening news. Compassion requires action by the individual who experiences empathy. The Dalai Lama has shown the significance of compassion as he says, "It is my belief that compassion is more important than religion. Compassion is the true sign of inner strength."

Compassion actually changes your biology. Compassion is dissolving boundaries among people, religions, and countries.

The Hebrew word that is translated often for compassion is rachamin, which comes from the word rechem, meaning womb, uterus, or "the womb of God." It has to do with the very being of God. Having compassion for another is similar to a mother's feeling for a child in her womb. Compassion is actually feeling the suffering of another and responding to their suffering. Another Greek word for compassion is splanchnizomai, which is the word for guts, viscera, or the bowels. Writers of the Bible used this word for compassion only when they described Jesus' compassion for others. This is a very rare word and it literally means that what Jesus felt for others was so deep he was moved at a gut level.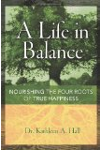 Continue Learning about Emotions

Medical science recognizes a mind-body connection and that your emotions may affect your body's physical health. Being down or depressed can cause fatigue, aches, and pains. If you are having problems and are also stressed, it's a ...
good idea to let your doctor know. This can be part of the diagnosis. Seeking an emotional balance and developing some resistance to bad feelings can be an important step to improved health. Techniques to improve your emotional health can range from medication to talking with an advisor, eating healthfully or exercising.
More