Even when you don't feel like it, the simple act of smiling makes you feel better. A response called facial feedback indicates that when you smile, you send a signal to your brain that says, "I am happy." Additionally, if you're smiling, you're likely to seem more approachable and happy to others -- and people are more likely to smile back.
Begin the practice of intentionally smiling. A scientist studying facial expressions tells us that when people have smile on their faces, they release more serotonin and endorphins (happiness hormones) than nonsmilers. Thich Nhat Hanh and his Holiness the Dali Lama are adamant that a smile is the first step to a life of mental, physical, and spiritual health. Begin a practice of smiling to shift any situation into an optimistic opportunity.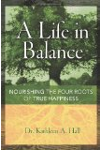 A strong smile has numerous benefits. It increases the production of serotonin, which has been scientifically shown to elevate mood. A full, genuine smile automatically exudes confidence. It is a widely-held belief that people with great smiles are more self-assured.
This content orignally appeared on doctoroz.com.
Continue Learning about Emotions