Webster's dictionary defines consciousness as "awareness, especially of something within oneself." In this sense, your conscious mind refers to your awareness of your own thoughts, images, feelings, attitudes, beliefs and sensations. Raising your consciousness implies raising your awareness of your own thoughts, feelings and bodily sensations. This awareness is critical to all forms of healing.

The unconscious mind represents that part of your life experience of which you are unaware. When it comes to your health and healing, the unconscious dimension of your mind is as important as your conscious mind. The unconscious mind is likened to the part of an iceberg that remains underwater. Your conscious mind, likened to the tip of the iceberg, represents only a small fraction of your total mind (conscious plus unconscious).

Neuroscience confirms that much of what we experience as symptoms of the mind and body are related to processes and responses within us that occur at an unconscious level. In fact, neuroscientist Candace Pert believes that part of the unconscious mind may actually be in the body, at the level of cellular memory.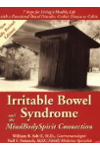 Continue Learning about Emotions