You can learn to be more in touch with your emotions by simply paying more attention to what you are feeling. In this video, psychologist Erin Olivo, PhD, explains how journaling and keeping track of your emotions can help create more awareness.
Mindfulness is a skill that helps us get to know ourselves better because it has us living in the present moment more often, with acceptance. This means that we are allowing ourselves to become aware of our experience, whatever that may be - thoughts, emotions, physical sensations - and we're not judging those things or pushing them away, but simply allowing ourselves to become aware of them.
By practicing mindfulness throughout the day (in other words, simply bringing nonjudgmental awareness to whatever activities you happen to be doing) you will become more aware of emotions as they arise in response to situations. And by practicing formal mindfulness exercises (for example, spending 10 minutes observing your thoughts and emotions or doing a body scan) you will develop more insight and self-awareness.
Many of our adult problems come from the fact that our parents weren't emotional with us as kids. Successful relationships require that we peel back this frustration and don't hide from the intimacy that we may sometimes fear. To do so and communicate more effectively on big issues, make an appointment (it ensures they're ready for you). After you speak, your partner should mirror back what they heard you say by asking, "Is there more?" Next, they validate what you have said by pointing out what makes sense. By doing this, they demonstrate and start feeling empathy toward you. Then it's their turn to speak. By focusing on love rather than being right or controlling another's behavior, the couple sidesteps the pitfalls of typical arguments. It slows down the pace a bit, but is much more effective in the end.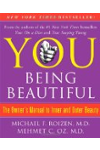 Continue Learning about Emotions