How can emotions cause physical pain?
How can I deal with my emotional pain at a time of grief?
Recognize that you are in a state of grief and don't beat up on yourself because you are mourning.
Feel free to ask yourself emotional pain questions such as "Why am I having such a difficult time after I lost my mother to cancer?" Let the answers come to you and they will eventually help you resolve your loss.
Don't place any expectations on when your grief will end. It is impossible to predict much about the grief process, but you will feel better over time.
Take time to exercise and eat a healthy diet.
Listen to music that is either reassuring or if you want to-music that provokes intense memories and feelings.
In studies at Duke University Medical Center, researchers found that healthy people who have greater anger, hostility, and depressive symptoms have higher C-reactive protein levels than those individuals who are calmer. C-reactive protein is a marker of inflammation and strongly linked to obesity, pain, and serious illnesses.
This finding from Duke is not surprising, as many patients with pain also suffer with anxiety and depression. As an example, findings indicate that up to 42 percent of those individuals with rheumatoid arthritis have a depressive or anxiety disorder; from 14 to 23 percent of patients with osteoarthritis have significant levels of depression; and the frequency of major depression in those with fibromyalgia extends as high as 71 percent of patients.
Patients with pain who are also depressed have significantly higher levels of pain, more painful joints, and overall poorer functional ability. These patients also tell of spending more days in bed than pain patients who are not depressed.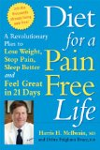 Continue Learning about Emotions
Medical science recognizes a mind-body connection and that your emotions may affect your body's physical health. Being down or depressed can cause fatigue, aches, and pains. If you are having problems and are also stressed, it's a ...
good idea to let your doctor know. This can be part of the diagnosis. Seeking an emotional balance and developing some resistance to bad feelings can be an important step to improved health. Techniques to improve your emotional health can range from medication to talking with an advisor, eating healthfully or exercising.
More