Human papillomavirus (HPV) is the most commonly transmitted STD. As many as 80 percent of sexually active people are infected with the virus. Surprisingly little is ever said about this disease. For a long time, the virus was believed to be benign, but now we know it substantially increases the risk of cervical cancer, thus aging the immune system. This STD also produces the chronic inflammation and chronic infections that age the arteries. Some strains cause small genital growths or warts that can be uncomfortable; these can easily be removed. If you have had more than two sex partners in your lifetime, or if your partner has had more than two sex partners, chances are you have been exposed to the virus. In general, human papillomavirus infection doesn't do much, and there are no treatments. But once you have it, you have it.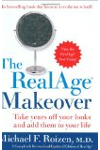 Human papillomavirus (HPV) is a virus that often causes no symptoms but can cause cervical cancer.
In the vast majority of cases, the virus causes no symptoms or health problems and will go away on its own when a healthy immune system clears the infection.
HPV stands for human papillomavirus, the virus family that causes warts on the hand, foot, or genitals. It also can cause cervical cancer. There are many different strains of this virus, which can infect both men and women. Abnormal Pap smears at an annual gynecological exam or genital warts typically are the only ways to know you have HPV. The Gardasil vaccine can protect against it.
Continue Learning about HPV