Currently, there is no medical treatment for human papillomavirus (HPV) infections. If you have HPV anywhere within your body, there is no treatment to get rid of the virus. So when doctors talk about the treatment of HPV, it's really about preventive treatment. In other words, how can you avoid getting the virus in your body? Right now, the most commonly practiced prevention of HPV is a vaccine. There are two U.S. Food and Drug Administration (FDA)-cleared vaccines for HPV: Gardasil and Cervarix.

The other important aspect of prevention of HPV is avoidance, specifically safe-sex practices. Studies have shown consistent condom use has resulted in incredible improvements in terms of the frequency of the way HPV is transmitted.

There is no medicine or cure for human papillomavirus (HPV). We treat cells that have changed because of the HPV infection with freezing or excision. This treatment removes the dangerous tissue, but it does not cure you of HPV.
No virus is curable, but there are ways to successfully treat skins cells that have been affected by human papillomavirus (HPV), according to HPV expert Dr. Diane Harper. Watch the video to learn more.
Multiple treatments exist, and type of treatment depends on location, number, and size of warts, as well as physician and patient preference.
Treatments performed by providers:
cryotherapy: freezing with liquid nitrogen; treatments
repeated every one to two weeks until warts have resolved
TCA or BCA: acids that chemically burn the warts; dries to a white crust; can be repeated every one to two weeks until warts are resolved.
Podophyllin: applied to wart and often washed off 1 to 4 hours later; not for pregnant women
laser: usually for extensive warts, intraurethral warts, or those resistant to other therapy
surgery: treatment is usually complete in one visit; higher risk of scarring
Treatments applied by patients (should be discussed with physician first):
Podoflox: applied with swab twice daily for 3 days, then 4 days without treatment; cycle may be repeated up to 4 cycles - Ideally, physician should perform first application to confirm warts and safety of this method.
Imiquod: applied at bedtime 3 nights per week for up to 16 weeks; washed off 6 to 10 hours later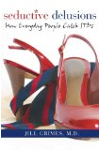 Although there is currently no medical cure for human papillomavirus infection, the lesions and warts these viruses cause can be treated. Methods commonly used to treat lesions include cryosurgery (freezing that destroys tissue), LEEP (loop electrosurgical excision procedure, the removal of tissue using a hot wire loop), and conventional surgery.
Similar treatments may be used for external genital warts. In addition, some drugs may be used to treat external genital warts. More information about treatment for genital warts can be found on the Centers for Disease Control and Prevention's (CDC) Sexually Transmitted Diseases Treatment Guidelines Web page.
This answer is based on source information from the National Cancer Institute.
Continue Learning about HPV