HPV is short for human papillomavirus. HPV is very common. About 79 million people in the United States, most in their teens and early 20s, are infected with HPV. Almost all sexually active people get infected with HPV at some point in their life, but most never know they have been infected. Many HPV infections go away, but sometimes HPV can cause genital warts or cancer.
The presence of the CDC logo and CDC content on this page should not be construed to imply endorsement by the U.S. government of any commercial products or services, or to replace the advice of a medical professional. The mark "CDC" is licensed under authority of the PHS.
About 20 million Americans, mostly teenagers and young adults, have human papillomavirus (HPV), making it the most common sexually transmitted disease in the nation. The disease, which can be spread by any kind of sexual contact, including oral sex, is so common that 75 percent of adults will be exposed to it sometime in their lives.
Chances are you have been exposed to human papillomavirus (HPV) and didn't even know it. In fact, it is estimated that at least 50 percent of the reproductive-age population has been infected with one or more types of genital HPV, and an estimated six million new infections occur each year. As many as 20 million Americans are infected with the genital form of the virus.
About 79 million Americans currently have human papillomavirus (HPV) and about 70 percent will come into contact with it during their lifetime. HPV is passed from one person to another by skin-to-skin contact. Many who are infected never realize it as they are able to clear the infection without any treatment. In some women, however, the infection persists and can lead to cervical cancer.
HPV has been shown to be the precursor to most cases of cervical cancer. Cervical cancer is a preventable disease, provided women vaccinate early and get pap smears regularly.
The CDC estimates that 20 million people, 15 percent of the population, are actively infected at any given time with sexually transmitted human papillomavirus (HPV) in the United States, although many more people do not know they are infected. 6.2 million Americans are newly infected each year. HPV is thought to be the most common sexually transmitted infection in the United States. Over one million people have visible genital warts at any given time in the United States.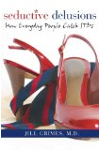 In the United States, 79 million Americans have been infected with human papillomavirus (HPV) and it is estimated that 14 million new cases occur each year according to the Centers for Disease Control and Prevention (CDC). Worldwide, at least 8 of 10 adults have been infected with HPV.
Genital HPV is the most common sexually transmitted infection (STI) in the United States. About 20 million Americans ages 15 to 49 currently have HPV. And at least half of all sexually active men and women get genital HPV at some time in their lives.
This answer is based on source information from National Women's Health Information Center.
Continue Learning about HPV

Human Papillomavirus (HPV) is a sexually transmitted disease that can sometimes cause genital warts. Certain types of HPV can also cause cancer in some individuals. Some people never know they have HPV at all, since symptoms arent ...
always noticeable. If you are sexually active, you are at risk for contracting HPV. About 50% of people that have sex acquire HPV in their lifetime, but far less than that will ever develop genital warts. If you are between 9 and 26 and want to reduce your risk of getting HPV, talk to your doctor about the HPV vaccination.
More