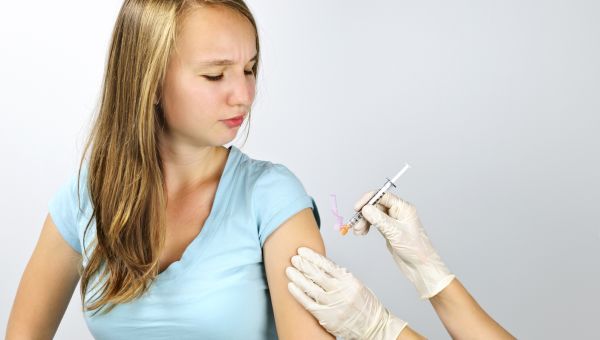 Occasionally, there's a news story about someone who was harmed by a vaccination -- but without any scientific evidence. It always makes us think of the song Here We Go Again (recorded by Ray Charles in 1967), because every time we hear something like that we feel duty-bound to remind you that vaccines have saved millions of lives -- and the benefits of every vaccine we know of that's been approved and recommended outweigh the risks.
We thought we'd be singing that tune again when the Katie Couric Show gave viewers the impression the HPV (human papillomavirus) vaccine could cause life-threatening complications. But soon after that broadcast, Katie featured the CDC's head of vaccination programs who said 57 million doses have been given with no serious problems. And on her website Katie features a medical expert who states "no cause and effect relationship between the HPV vaccine and some of the serious side effects that have been reported" has been found.
Cervical cancer kills over 4,000 North American women annually. If all 12-year-olds got the HPV vaccine, in the future around 1,300 such fatalities could be avoided each year. It also helps prevent cancer of the anus, vagina, penis, head and neck in men and women.
So ask your doc what vaccines you're missing -- and make plans to get them. Our suggestions: A flu shot every year; if you're 50+, boosters for tetanus, diphtheria, and pertussis, and the shingles vaccine. Over 65? Ask about the pneumonia vaccine.
Medically reviewed in January 2020.