You should do a total body warm up on a non weight bearing machine (such as a dual arm action exercise stationary bike) for a period of 5 to 10 minutes before any stretching or exercising. A total body warm up can increase your body elasticity by 20% and get your synovial fluid going in the joints which will help with pain and stiffness. A better indication to know when you're properly warmed up and ready for stretching and exercising is when you notice sweat/moisture appearing on your forehead, back of hands, or under the nose.
With continuing pain you should see your medical provider. Also meeting with a NASM certified personal trainer for dynamic postural assessments, and basic performance assessments is recommended before exercising.
Dynamic postural assessments observe your basic body movements, how your muscles and joints work together, and look for any imbalances or dysfunctions in your posture alignment that can be corrected. Poor posture, dysfunctions, and muscles imbalances, may be leading to your pain and discomfort.
If you have a painful lower extremity joint, such as the hip, knee, or ankle, you need to stretch the entire lower extremity on both sides of your body as well as your lower back. To a lesser extent, it's important to stretch your upper back and arms.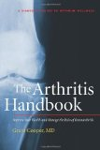 Your best recommendation is to see your primary physician when area such as these are overly painful. If these areas are tight then stretching them should be manageable but if you are experience pain then seeking professional help is best recommended.

Stretching exercises will depend on the reasons for your pain. Most often, hip or knee pain is the result of poor control of these joints rather than tight muscles. In the case of hip pain, poor gluteal function results in the femoral head sliding forward as the hip flexes. This changes the axis of rotation of the hip joint creating groin pain, bursitis, or pain in the rear.
Regarding knee pain, typically this results from excessive internal (inward) rotation of the thigh bone. This can occur due to either foot or hip mechanical problems and is often the result of poor motor control of the joints, rather than tightness.
Continue Learning about How to Prepare for Exercise