The cannabinoid system (I like to call it the "can't avoid" system, because once the system is turned on, food becomes something that you simply can't avoid) helps explain why some people have more problems with obesity than others.

Cannabinoids are like traffic lights; when they are always green and don't restrict traffic into an area, then it gets too crowded, and inefficiencies start, like cars circling the block looking for parking spots and double parking, which worsens traffic. A more efficient system is one in which there's a steady alternation of red and green lights to efficiently manage all the traffic that's coming from different directions.

Essentially, cannabinoids hinder the ability of insulin to push sugar into cells, so we don't burn the sugar, and we end up insulin resistant. Cannabinoids do this by blocking a substance called adiponectin, produced by fat cells, which normally allows muscle to use carbs and fats effectively. This probably explains why some people gain weight and others burn calories more readily—and probably also explains why some are often hungrier when they get fatter, since a brain that doesn't have sugar pushed into it still senses hunger.

Cannabinoids also bias you toward fatty foods and sugars—meaning that your can't-avoid system pushes you to eat hedonistically. That type of binge doesn't simply happen because you're stressed, or sad because of some struggles in your relationships, or mad because your favorite Idol got kicked off. That's part of it, but the biological basis for food binges is that your cannabinoid system causes uncontrollable urges that drive you to the foods that, in effect, will make your waist protrude like a baking cake.

Cannabinoids also stimulate the liver to make more fat—so our triglyceride and LDL levels become elevated, another risk factor for things like high blood pressure, diabetes, and heart disease. And they stimulate the brain to increase food intake, which leads to abdominal obesity, which leads to insulin resistance and glucose intolerance.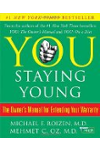 Continue Learning about How The Metabolic Process Works