If you have roaches, don't reach for a can of pesticide to wipe them out because pesticides are toxic to the brain and nervous system. And in some people, asthma attacks follow the use of certain types of pesticides.

To get rid of roaches in a safe, nontoxic way, try some or all of the following tactics.

Set out glue traps. Place these traps wherever you see roaches, and remove and replace them as they do their job.

Sprinkle boric acid. Wash down the kitchen cabinet shelves and replace the shelf liner with nonsticky paper, then sprinkle boric acid underneath the paper. Do not use boric acid on shelves that your kids or pets can reach -- or else keep those cabinets locked. Also sprinkle boric acid in hard-to-reach places where roaches hang out, such as behind the refrigerator and stove.

Enforce a "no food in the bedroom" rule. Food attracts roaches, so confine the cookie and pizza crumbs to the kitchen and dining areas, where you can easily sweep them up. Keeping the children's rooms off-limits for food will minimize the likelihood that roaches will settle there and trigger allergies while the children sleep.

Dry the kitchen before bedtime. Roaches like water sources and consider damp sponges and wet dishes left in the sink as an open invitation to stop by. So dry those dishes and put those wet sponges in a plastic bag. Before storing a sponge in a plastic bag overnight, make sure you wash it thoroughly in hot, soapy water. Wash it again in the morning to minimize any buildup of germs. You can also stick your sponge in the dishwasher and wash it along with your dishes to keep it clean and fresh.

Clean up dark corners. Grease and crumbs that accumulate in hard-to-reach places can support entire families of roaches. So periodically clean up food residue from under the refrigerator, behind the stove, and in other out-of-the-way nooks and crannies in your kitchen.

Seal cracks and crevices. Cracks and crevices in the walls, floors, and corners where the walls and floor meet can serve as secret hideaways for roaches and enable them to move from room to room without you noticing them. You can fill small cracks with caulking compound similar to what you use to seal the seam between the tile and your bathtub. Fill larger cracks with wood shim and then caulk. Choose a nontoxic caulk meant for indoor use.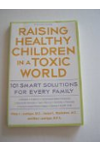 Continue Learning about Household Safety