Here are some ways to keep your kitchen free of toxins:
Don't microwave plastic; you'll get small amounts of it in your food when you heat it. Cover food with ceramic, glass, a paper towel, or waxed paper instead.
Throw away your sponges and replace with ten dishcloths that you clean with bleach weekly.
Don't store foods in open cans for a long period, because the food will be exposed to chemicals such as epoxy resin and aluminum (it will also begin to taste metallic). In fact, reduce the number of canned foods that you consume. Bisphenol A, which mimics estrogen, is leached from the can liners into the foods.
For conga lines of insects, don't resort to toxic cans of bug killer, which is ineffective and unnecessary. Instead, clean the home, remove the clutter, and use boric-acid-based bait stations.
Keep all cleaners up high (oven cleaner can burn the esophagus if children get hold of it). Don't have any cleaner anyplace near where someone could drink it or spill it if it isn't okay to drink.
Filter your drinking water.
Use dishwasher soap without phosphates or chlorine or nonylphenol ethoxy-late (NPE), which is called a gender-bender and feminizes fish in the waters where we humans dump our waste. Also make sure they are biodegradable and non-toxic so kids will survive if they decide to take a swig.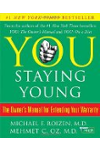 Continue Learning about Household Safety