Here are some ways to reduce toxins in your bathroom:
To protect your skin, filter your water with a carbon filter to remove the chlorine and other bad stuff. Do it especially for water that is in contact with your skin for more than a few seconds, like the baby's bathwater, and your bath and hair-rinsing water. Short showers are OK, since there's less exposure to toxins.
Use deodorant instead of antiperspirant, since sweat is normal and blocking the pores is not. Especially avoid deodorants and antiperspirants that contain:
aluminum, which is found in high levels in the brain plaques linked to Alzheimer's disease.
phthalates, which are plastics used to help the fragrance stay on our skin and block endocrine function, especially in the male fetus.
parabens, which are used as preservatives in these products and could be linked to breast cancer.
Avoid air fresheners, which have gaseous chemicals like those found in moth balls, and the hockey-puck-shaped deodorants in urinals (for those readers lucky enough to frequent the male restroom). They can become toxic when combined with the ozone.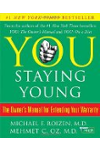 Continue Learning about Household Safety