Reduce the chances of falling at home by keeping entry ways, hallways and pathways in your apartment or house free of clutter. Environmental obstacles include low-furniture (e.g., side tables, stepping stools and throw rugs), long phone cords and loose wires. You should also keep all areas of the home well-lit, illuminating any dips or cracks in the floor or stairways and place lamps wherever possible.

Take extra precaution when surfaces are wet, both inside and outside of your home. Rain can make pavement, stairs and floors especially precarious. Keep one hand available to grasp railings and banisters, use non-skid floor wax and put slip-protectors underneath rugs, doormats and mobile carpets. Additionally, install grab-bars or railings in the bathtub or shower and put a no-slip mat on the bottom of the shower to prevent falls that are caused by slippery soap residue.

Take the extra time to move slowly and carefully throughout your home. Rushing to answer the phone, open the door or complete an activity can greatly increase your chances of falling. Take a few extra seconds to move cautiously and be aware of your surroundings.

Coordinate with a friend or family member to check in with you daily and make plans for those times when this isn't possible. Additionally, you might consider wearing a "Lifeline/Alert" device in case you fall and are unable to reach a phone to dial 911.

Keep track of any changes in your vision or balance. If you begin experiencing a loss of balance, take notes on when it happened and what you were doing -- sitting, standing or walking -- and share these notes with your doctor. Ask about medications that might contribute to the risk of dizziness or imbalance, and decide together if your medication regimen should be altered.
The risk of falling affects seniors for several reasons, not just because of mobility problems. Reduce your risk with these tips:
Check your medication: Diuretics for high blood pressure can cause leg cramps, and medicines for overactive bladder and chronic pain can cause dizziness.
Critique your home: Move obstacles such as extension cords and furniture out of all high-traffic areas. Install night-lights in dimly lit areas and along stairwells. Secure loose rugs with nonslip pads. In the bathroom, install nonslip mats or hand bars, or a nonskid seat in the shower. Store items only on low shelves, and use a grabber tool or a stepstool with nonskid steps and a handle to reach them.
Consider using a cane or walker. Learn to use it correctly.
Replace your shoes: Slip-on shoes are a hazard because they tend to slide around. Instead, go with a sturdy shoe with a firm, nonslip sole and laces. Spring laces stay tight and don't need tying. Velcro fasteners also work fine.
Exercise: Practice a fitness routine that improves concentration and balance, such as yoga or tai chi. Classes are available for beginners and seniors.
Stay in touch: Be sure you always have a way to call for help if needed, whether it's a cell phone with 911 and family members on speed dial or a 24-hour monitoring service.
A great way to prevent falls is to work on your balance and improve it. With all my private training clients I work on balance in every single workout. Why? Because the older we get the more likely we are to lose our balance and hurt ourselves and because you can improve your balance with simple, yet very effective exercises. Balance moves can help you strengthen muscles you never thought you had, but muscles that you need to keep your body centered. That is why I made a balance DVD that has levels on it, because everyone is at a different stage and EVERYONE can improve their balance. These workouts you can find on my profile. When you improve your balance you train your sense memory, so that if you are ever in a situation that causes you to lose your balance your muscles will be trained to react accordingly and quickly. Lets prepare for the tight rope!
Impaired mobility makes falls more likely in older adults. And fear of falling can affect mobility as a person shies away from walking, regular exercise, and many enjoyable activities. When this happens, a debilitating cycle can set in as muscles and bones weaken further, making a person increasingly vulnerable to falls and fractures. Taking steps to increase strength and improve mobility may slow or reverse this cycle and help prevent injuries.

An important fall-prevention measure is a thorough walk-through of the home to identify trouble spots. Clear away clutter and items like loose wires, cords, and throw rugs. Stairs should be sturdy with strong railings. Stairways, entrances, and walkways should be well lit, and bedrooms, bathrooms, and hallways should have night-lights. Consider motion-sensitive lights that come on when a person enters a room. Or put light switches at the doorway.

Install grab bars in the shower or tub, and put nonskid mats on bathroom floors. A shower chair can be helpful, too. A raised toilet seat with arms can prevent falls if getting on and off the toilet is difficult. In the kitchen and other areas of the house, frequently used items should be in easy-to-reach cabinets. A grasping tool is a better way to get at out-of-reach items than a chair or stepladder.

Regular eye exams and proper eyewear will help a person steer clear of hazards. Flat, rubber-soled shoes improve balance and offer much-needed traction. Limiting or eliminating alcohol can help as well. Talk with the doctor about whether any medications you are taking could impair balance. Viruses and illnesses that affect the inner ear can cause dizziness, too.

It's also helpful to work on improving balance. Do simple balance exercises daily, and consider strength training, yoga, or tai chi, if possible. Numerous studies show that strengthening muscles and improving flexibility and coordination enhance balance at every age. Better balance means fewer falls and may encourage walking and other activities.
Part of being prepared to cope with falls is avoiding them in the first place. That means setting up your home to be the perfect fall-free environment. Make sure that rooms are well lit, don't use slippery rugs, use shower mats, and avoid having shiny floors (glares can be especially problematic for people with cataracts). It's also smart to place enough furniture around your room to help you navigate.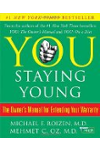 To help prevent accidental falls at home:
Pick up or move things you could trip over. This includes electrical cords, dog dishes, and drapes.
Make sure rugs and loose carpets don't slide around. Use anti-slip pads beneath them.
Keep stairs safe. Put handrails on your stairs. Keep stairs well lighted. And take away loose rugs or carpets near the stairs.
Put grab bars in your bathtub and shower.
Don't use step stools. If you really have to use one, have someone nearby to help. Also, use a stool that is stable and has a top handrail.
If you have young children in the home, use safety gates. Put them at the top and bottom of every stairway. Use them to keep kids away from a swimming pool, fireplace, or other danger.
Don't leave a baby alone on a bed or changing table. He can easily roll off.
Don't stand up too quickly. You could get dizzy and fall.
Falls, exercise and participation in sports cause most sprains and strains. Although these injuries cannot always be avoided, there are safety tips you can use to prevent them:
Keep walkways, hallways and doorways well lit.
Keep nightlights in bedrooms for children and the elderly.
Put handrails on both sides of stairways.
Use rubber mats in showers and bathtubs.
Keep floors clear of objects that could cause someone to trip over them.
Use nonskid wax on floors.
Use rug glue for throw rugs and loose carpets.
Use a stepstool (not a chair) to reach objects out of reach.
Be sure you can see where you are walking when carrying something in your arms.
Be aware that medications, alcohol and illness can cause a loss of balance.
Use proper technique when lifting. (Use your legs and save your back.)
Make sure porches and steps are lighted at night.
Keep sidewalks and porches clear of ice in winter.
Be careful when using a ladder. Avoid standing on the top three steps.
Falls in the home are usually due to hazards that can be easily corrected. Throw rugs should be removed or secured to the floor by taping, objects on the floor should be picked up and electrical cords should run next to the wall. Stairs should be well lit and clear of any objects, and carpeting should be secured to every step. The bathtub or shower should have grab bars or nonslip mats, if needed, and the path from the bed to the bathroom should have good lighting.
Continue Learning about Household Safety