There are many disinfectants and cleaners that are highly effective. Chlorine bleach is an inexpensive and highly effective disintectant that kills most bacteria, including Salmonella and E.coli, which cause intestinal illness; Staphylococcus, which causes skin infections; rhinovirus, the leading cause of the common cold; and rotavirus, the major cause of diarrhea in young children.
A good indication of how effective chlorine bleach disinfects, it killed more than 99.9 percent of the poliovirus microbe, a germ that's almost impossible to destroy, in one study.
Use 1 tablespoon (to sanitize) to 1/4 cup (to disinfect) bleach with 1 gallon water. Wash the kitchen counters with soap and water and then liberally apply the bleach solution with a sponge. Leave the solution on for 2 minutes and then allow to air-dry without wiping.
You're never going to eliminate all the bacteria from your kitchen surfaces, so don't get obsessive over this. Antibacterial countertops are useless. Clean off your counters with water after preparing food. If your food is contaminated with bacteria, as all chicken and hamburger is, then kill those germs with Lysol, Clorox, or rubbing alcohol. Ditto for your refrigerator and freezer.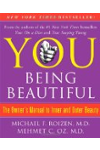 Continue Learning about Household Safety