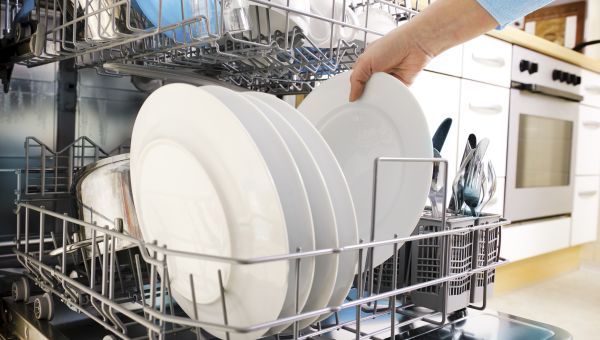 Ever since Edgar Alan Poe wrote The Telltale Heart people have been worried about what menace might be lurking, unseen, in their homes (just think of this the film The Conjuring). But there's nothing supernatural about the menaces hiding in your dishwasher and vacuum cleaner. Luckily, you can exorcise them pretty easily.
One recent study found that 62% percent of dishwashers harbor mold and half of those had black fungus-like yeast (Exophiala) that can make you sick -- triggering headaches, respiratory and neurological problems. In dishwashers, it's the rubber gasket around the door that's a breeding ground for harmful organisms. Over time debris can collect in and on it -- it's not washed out during a cycle. Make sure you wash under it once a week with a regular household cleaner. Also check spinning arms for debris blocking the water holes and clean around the drain in the bottom of the machine. Use a standard dishwasher cleanser monthly.
And then there's your vacuum cleaner, which can spew molds and harmful bacteria. Even if yours has a HEPA filter (they don't always block potential allergens and bacteria), vacuuming kicks up debris, including bacteria, mold and dust mites detritus. This may be why EPA studies show pollutant levels in the home are two to five times higher than outside! Your best bet to contain these potential troublemakers: Use microfiber or electrostatic -- never feather -- dusters; change your vacuum's HEPA filter regularly; get rid of old carpets; and wash area rugs and behind and under furniture weekly.
Medically reviewed in October 2018.