Although cherries can be obtained from your diet, the quantities needed to show an effect are higher than may be reasonable to consume -- up to half a pound or more per day or as one or more glasses of cherry juice. Additionally, they may not be available much of the year, and may have more calories than are good for you.

If you are unable to get cherries or cherry juice from your diet, a supplement is recommended. Cherry supplements are available in both liquid and capsule forms. The recommended dosage is 2,000 mg per day of cherry fruit extract, taken in 2-4 divided dosages.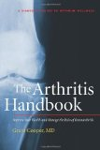 Continue Learning about Home Remedies

Home remedies, vitamins and herbal supplements can effectively treat many minor ailments. However, patients should be cautious of treatments that have not been scientifically evaluated. Some home remedies carry minimal risk, such ...
using duct tape to cure warts, or chicken soup to soothe a cold.
More