The best Christmas memories come straight from the heart -- and not your wallet. Here are a few ideas:
Create a special Christmas Teddy Bear Tea. Your little ones bring their teddy bears and order hot cocoa at a nice restaurant or in front of your fireplace! Don't try this with your teens -- but it is glorious with younger ones.
Hold an ornament exchange with friends. Everyone brings in an ornament and exchanges it for another. Just put a price limit on those ornaments. One year we set out a table and had everyone decorate their ornaments. Fun!
Have a cookie exchange! (My favorite -- since I hate baking). My friends and their kids each bring pre-baked or ready to bake cookies. We spend the afternoon decorating and eating and enjoying each others' company and each family ends up with cookies to bring home. (Feel free to purchase already made cookies and just have the kids decorate those).
Carol with your neighbors. Give every family member an empty toilet paper tube with wax paper wrapped tightly to the top and attached with a rubber band. Kids can decorate them with a bit of glitter, stickers, or colored markers and they make instant kazoos! If you want to go wild, give each child a paper bag or paper plate and encourage them to design a holiday hat. Invite your kids' friends and now go caroling! Musical talent is not the focus -- fun and memories are! Just bundle everyone up and start humming! It's a memory!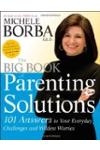 Continue Learning about Healthy Holidays