The holidays are supposed to be a time of joy and bliss, but for many people the preparations and obligations lead to added stress. Here are some tips to help you keep your holiday stress in check:
Be realistic about the holidays. They don't need to be perfect to be joyous. Remind yourself that there will be good times and bad times.
Remember that it's okay to feel stressed, sad, and angry during the holidays. Feeling bad doesn't mean the holidays are ruined.
Slow down and prioritize your activities. You can't attend every party, buy every gift, cook every meal, and visit every relative. Write down everything you plan to do during the holidays, and then read the list out loud. Is it a reasonable list? If not, start crossing things off.
Pay attention to your health. Get plenty of sleep, try to eat right, and exercise when you can. Your holiday won't be joyous if you are sick or overstressed.
We all want the holidays to be a happy time. By having realistic expectations and not overextending, you will keep your stress levels in check and increase your enjoyment.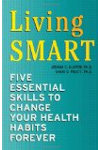 It's official. Our turkey focus is over. Whether we like it or not, we are thrown full force into all the excitement, craziness, and stress of the holiday season right after turkey day. Holiday mania actually seems to even kick in right after Halloween with all the early bird sales and holiday retail displays over the past few years. With all that mania, you may also get hit with a bunch of stress that can wear you down both physically and emotionally. Before you get overwhelmed with stress, consider trying some of these strategies to happily get through this holiday season with less stress:
Daily Task List: Make a daily manageable list for shopping, planning, decorating, and organizing. Getting things done in smaller allotments will help you feel like things are getting accomplished in a timely and organized manner.
Listen to Music: Try decorating and organizing with music in the background. Singing or humming along can make a more enjoyable day of holiday prep work.
Research Sales: Go online and see when the big sales are happening. Last minute shopping is stressful for anyone.
Quick Massage: Maybe the holiday season should be the best time to stop at those mini massage kiosks at your local mall. That 10 minutes of massage could do wonders for your body and spirit. Throw some deep breathing in and you could let go a bunch of stress.
30 Minute Walk: You can always count on exercise to reduce stress and help you feel rejuvenated. Walk in the brisk air to get your thoughts together too. Don't let stress ruin your holiday experience.
Try some of these stress reduction strategies to smile through the holiday season. Plan how to handle the holiday stress and you can keep it manageable. Isn't it worth a try?
As hard as it may be to believe at times, you really are in charge of the stress level of your holiday season. Though family and friends may try to make you feel otherwise, you have a choice about what activities you do and don't do. The trick is to prepare ahead of time…because if you're not careful it can REALLY catch you off guard.
Reflect on the past: what was most stressful for you last year? How can you make it less stressful this year - or even better, eliminate it all together? Choose to change what doesn't work for you.
Another thing to be careful of is thinking that loving your family means killing yourself to get them the "perfect present." Some moms unconsciously equate their own value with their ability to give gifts. You are valuable because of your heart, not because of giving the holiday "it" gift this year.
The bottom line is that no holiday season will be perfect. It will just be, at best, a time to spend with your family and show each other how much you appreciate one another. If you can work towards that, then you have every chance of a great and stress-free holiday season. So relax and enjoy yourself! Have fun with it. It's all up to you!
Stress doesn't have to be part of your holidays. Taking positive action now to plan the upcoming season will reduce pressure and increase your enjoyment of what can be a lovely time of year.
Start planning early. Lay out a timetable so you don't get caught rushing to fit things in at the last minute. For example, think about how much time you realistically have to decorate and set up a schedule for doing it gradually.
Check the calendar now. There are lots of holidays in December and January. If you have family members who celebrate different ones, talk with everyone about how, where and when celebrations will take place.
Think about what's worked for previous holidays. Ask yourself what your best memories are from the holidays and what traditions or events were the most draining. Use your answers to make healthful changes this season. For instance, create new traditions to replace any that have been stressful in the past.
Ask for help. You don't have to do it all and you don't have to do it all alone. Enlist others, set priorities and simplify!
Set gift limits. You may want to curb the cost or amount of gift-buying you do. If so, talk with family, friends or coworkers in advance to reach agreement on this.
Organize your gift list and shop early. Avoid crowded stores and out-of-stock items by shopping early. If you order online, shipping costs are usually lower when you have time to wait for delivery.
Wrap and label gifts. If you've shopped early, you can also wrap your gifts early. Stash them in a closet or at a friend's house and keep a list so you don't forget what you have.
Cook ahead. Create a list of specialties you enjoy making that can be baked or cooked and frozen in advance. Prepare them weeks before the holidays and freeze them.
Address cards in advance. If you enjoy sending holiday cards or letters, get them ready to mail ahead of time so you can send them whenever you want.
Make entertaining easy. Limit how many people you invite. If guests ask what they can bring, assign dishes that must be prepared fresh, such as salad.
The greatest challenge of the holiday season is staying balanced. From gift giving and parties to in-laws and traveling, stress is inextricably woven into the holiday celebration.
Write It Down - The brain can get overwhelmed with too much to do and too much information. Begin your de-stressed holiday season with making lists, write everything down.
Finances - Create a unique gift list. Instead of fighting mall traffic or last minute gifts, shop online all year-round to watch for clearances and sales. Buy gift certificates, spa vouchers, or give money to the recipient's favorite charity in their name.
Travel
Memorize stress reduction techniques, and teach them to others.
Be sure to nurture yourself. Take along a favorite blanket, music, or DVD for comfort.
Make wise food choices to lower stress levels that include omega 3's, vitamin B, and spicy foods.
Keep moving. Walk up and down the concourse, or do yoga stretches. This produces endorphins, calming hormones in the brain.
Surrender. Reacting to every obstacle will raise your blood pressure and your heart rate.
Family - Create a family email list or newsletter. Make sure your family knows what to bring during an extended stay. For example: notes on food allergies. Place disposable cameras around the house. This takes the pressure off one person to capture all the memories. Plan shopping trips around your child's "up" time, and carry plenty of snacks.
Depression - Combat depression with "Helpers High." Volunteering is an instant pick me up. Meeting like minded people while helping those in need improves your health. Contact an out-of-touch relative, friend or old neighbor. Try something new during this time. A new type of food, decorate in new colors.
Weight Gain - Set an amount of parties to attend. The day of the party, eat two light meals, so the major part of your daily intake will be at the celebration. Eat what you love, keep the proportion down. Keep a heavy amount of fruits and vegetables in your diet, but never skip out on food that makes you happy. Try to limit alcohol and carbohydrate consumption, which can increase your stress response. Drink sparkling water with a lime to fill your stomach and create a sense of fullness.
To manage holiday stress, steer clear of anxiety caused by the six F's.
Fantasy. Let go of perfection. Simplify your task list, and have fun!
Fanfare. Don't get caught up in the commercials. Take some time to reflect on what you are celebrating.
Finances. Avoid overspending by setting a budget and sticking to it.
Family conflict. Enjoy your loved ones and let go of past grievances.
Fatigue. Set priorities, and put yourself at the top of the list. Exercise, rest and say no if you want to.
Food. Fuel up with a healthy meal before you head to a holiday party, and avoid excess alcohol and sugar.
You can manage holiday stress by setting a realistic plan and develop strategies for how you will approach the holiday season. One of the areas that top the list for holiday stress is overspending and disorganization. You can decrease stress by developing a budget for gift buying and staying within your budget and creating a plan.
A great plan may include:
a list of your proposed plans for the holidays
deciding on a plan for gift buying and returns
planning your menu for the holiday
planning the days and times for visits with friends and family
Do not discount the stress that so many people feel during the holiday season. Whether your stress might be due to family dynamics, remembering those who are not there to share in the celebration anymore or simply the stress of more socialization than usual, know your limitations and manage them.
A weekly yoga class or a daily meditation session will help. So will a weekly debriefing session with your best friend; similarly, you and a sibling might need to escape the rest of the family for a while and talk through your feelings. Or perhaps you just need to schedule (and honor) periodic alone-time. Make the decision to fulfill your needs first, so you can be there for the ones you love.
This content orignally appeared on doctoroz.com.
One way to avoid stress during the holidays is to be cautious about how much you commit to do. Try to commit to what you want to do and enjoy doing, rather than trying to meet others' expectations. It is better to under-commit if possible, so that you have time to enjoy those activities. Find ways to focus on what you have to be grateful for, rather than what you may perceive as lacking. Much stress is created by how we perceive our circumstances, others' behavior, and our general expectations. If we can appreciate what and who we have, we are likely to feel much happier, and much less stressed.
Over expectation is the single biggest cause of holiday stress. Unrealistic hopes that everything will be perfect, and everyone will be happy can only lead to disappointment, frustration and even depression. Be realistic and enjoy the true meaning of the holidays, which is about celebration and togetherness—not perfection.
The holidays are usually stressful times due to a variety of reasons including increased demands, isolation, absence of loved ones, financial concerns and dietary changes. Activities such as parties, baking, shopping, wrapping, volunteering and visiting increase during this time. Holidays are also a time when people remember lost loved ones, which can bring on feelings of sadness and loneliness that worsens stress. It is important to plan ahead, continue healthy habits and balance your schedule during these times in order to enjoy these festivities instead of feeling overwhelmed by them.
SWEEP yourself:
Sleep - Get enough of it
Work - Be sure you're able to unhook from it and enjoy.
Eat in moderation and enjoy the holiday foods you may not have on a regular basis.
Emotionally express yourself appropriately and remember these are highly emotional times.
Play and be sure to enjoy activities with family/friends and yourself.
The holidays are a very stressful time for many people. There are numerous festivities to plan for, gifts to purchase and budgets to balance as a result. The holidays season also falls during the winter months, where the days are shorter, our temperatures drop and we are less socially and physically active. All these factors together can seem to be a recipe for disaster, i.e. high stress. For many people, it feels like a time of hibernation, when people give themselves permission to "let themselves go"—whether it be with binge eating, drinking, sleeping more than usual or not exercising. Although some of these behaviors may be to a high enough proportion to actually signify a seasonal affective disorder (see section on Seasonal affective disorder, winter depression), for many, it is a sign of increased stress and poor planning. Continuing to exercise 3-5 x week will go a long way. It's also important to curb one's appetite for perfectionism—there is no such thing as "the perfect gift." Many people find it helpful to plan several months in advance including shopping for loved ones, having open communication about family expectations, money, hosting parties, etc.—all of which can manage one's anxieties and avoid unwanted and un-needed stress. To avoid stress during the holiday season, it is crucial to get adequate sleep, avoid excessive drinking, get exposure to sunlight—even a 10 minute brisk walk will be helpful.
Continue Learning about Healthy Holidays