To lose weight gained over the holidays, you need to make small, achievable changes to your lifestyle that you will stick to. In this video, bariatric surgeon Michael Snyder, MD, discusses why planning ahead for meals and indulgences is also key.
Make a plan. Join a gym. Find a body buddy. Weigh yourself once a week. Visit www.eatright.org to find a registered dietitian in your area. A registered dietitian (RD) is a nutrition expert who can help you develop a plan. They can help you find inexpensive gyms and connect you with fitness professionals. RD's can look at your lifestyle and help you pull together what will work for you. They will help you answer the important questions like, "What am I really willing to do?" and "How long am I willing to do it for?"
Burning (off) those holiday cookies can be a challenge in the cold, dark sometimes snowy days of January. But you can do it!
January is a great time to focus on a healthy lifestyle. All is new and you get a fresh start. Try these tips to get rid of any weight gained over the holidays and to keep it off for the year.
Set goals. This may be a number on the scale, a waist circumference, a new dress size or a measure of how you feel.
Prioritize vegetables. Vegetables are so low in calories and high in nutrients, they are your best buddy for weight loss.
Create a list of healthy, quick and satisfying meals that will help with weight loss. Include plenty of vegetable salads with low calorie dressing, vegetable soups, chili with plenty of beans, roasted seasonal vegetables, lean protein and whole grains like brown rice, quinoa and oats.
Shop for your meals and plan them for the week.
Get moving. Eating right goes a long way but regular physical activity can help you achieve and maintain your weight loss goals long term.
Solicit support from your family, friends or coworkers. This may mean eating out less often, avoiding your coworkers' brownies or meeting a friend at the gym every week.
The period between Thanksgiving and New Year's Day is notorious for disrupting an established lifestyle. Estimates vary, but commonly about 7 pounds are added to body weight during this period.

Fortunately, many people successfully lose the weight they've gained once the holidays are over. This type of weight gain is usually manageable; the pounds will come off as you get back into your usual diet and exercise routine. It is helpful to understand this response to changes in diet and activity, because it means that we can establish a new routine with minor modifications that can lead to additional positive changes in weight and strength.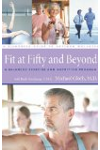 Continue Learning about Healthy Holidays