Halloween should be fun for everyone, including kids with diabetes. There are many low-sugar and sugar-free treats available nowadays. Be sure your child is aware of how much candy he can eat and the consequences on his blood sugar. But eating Halloween candy is not the only source of fun during this holiday. Making a costume is something anyone can participate in. Also, consider taking your kids to pumpkin farms, where they can pick out their own pumpkins. Carving jack-o'-lanterns under adult supervision and baking pumpkin seeds are always fun experiences for kids.
Halloween can be a difficult time for a diabetic. Eating a lot of candy and other sweets is out, so there's a tendency for concerned parents to want to keep their children from trick-or-treating. The result is that they feel labeled as a kid with a disease.
When I was a kid, my mom was concerned that I would feel ostracized during Halloween. She knew I couldn't be wolfing down candy, but she didn't want me to sit home while all my friends were out trick-or-treating. So she came up with a wonderful way for me to enjoy Halloween. You can do the same thing I did:

Every Halloween, we'd dress up in our Power Ranger or Batman costumes and go out trick-or-treating in our Tallahassee neighborhood. At the end of the day, my buddies would give me whatever candy they didn't want. I would take this massive pile of candy -- what I had collected and what my friends had given me -- and I would sell it back to my mom. She paid twenty- five cents for chocolate and ten cents for anything else. That was her idea and it worked.
Halloween became one of my favorite days of the year: we'd spend a lot of time, and my mom knew she didn't have to worry about my feeling left out or stigmatized. And I made a profit! So, for this Halloween, make a sweet deal with your child!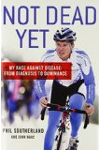 Continue Learning about Healthy Holidays