Appoint each child the role of official "family holiday photographer."

You may find that the photographing role makes kids tune into the memories: "Did you get a picture of grandma?" or "Quick, take a picture of Kevin. He's so excited with his present!"

You can rotate the days (Johnny is official family photographer on Dec 24; Sally is Dec 25) or the event (Johnny photographs gift-opening; Sally is for the dinner).

My girlfriend gives each child an inexpensive disposable camera for the affair. I told my sons to use the photo feature on their cell phones.

You can also ask your tech-savvy kid to put together a fun PowerPoint of all the family photos to show the day after the holidays and review the memories.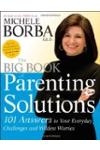 Continue Learning about Healthy Holidays