Having fun and spending time with family during the holidays can be a healthful practice, but like most things, there should be a limit. Before you get swept up completely, take inventory:
What are you likely to do that could harm your health?
Are you an overeater?
Are you a sugar binger?
Are you likely to have too much wine, or get super-stressed as soon as your parents arrive, reverting back to the rebellious mindset you had at age 15?
To get through the holidays unscathed -- without weight gain or anxiety that can stress your heart -- you need to be prepared and then to be accountable. Make a plan of action to stop yourself from overindulging.
This content orignally appeared on doctoroz.com.
An easy way to avoid overindulging during the holidays is to eat more slowly. Take your time savoring each bite and chew thoroughly. This way, you'll be able to sense when you're full before it's too late. As you eat, keep checking in with yourself to assess how full you are. Keep in mind that it takes about 20 minutes for your stomach to signal to your brain that it's full.

Portion control is also important. Instead of haphazardly heaping scoops of side dishes onto your plate and chowing down as you socialize, be conscious of how much food you're giving yourself and eating as the meal progresses. Fill up on healthy vegetables, salad, whole grains and lean protein, and take small portions of fattier dishes. A taste is all you need -- especially when it comes to dessert.
Wouldn't it be nice if your Thanksgiving dinner didn't send your resolve spiraling down -- and your weight soaring up -- for the rest of the holidays? Do this:
Start with nuts. Instead of noshing your way through the sour-cream dip before dinner, pick the walnuts out of the nut bowl. Eating 12 halves 30 minutes before a meal will convince your brain you're not all that hungry.
Eat some of everything. Yes, including the pumpkin pie, and -- if you're really into it -- your sister-in-law's Jell-O salad. Just don't eat a lot of it. Take less and savor it more. The fifth (or fifteenth) forkful never has the "wow" of the first few bites anyway.
Eat lots of turkey. Turkey breast is super lean -- just 44 calories, 1 gram of fat and no saturated fat per skinless ounce.
Make the superberries super. Cranberries contain powerful anti-agers. Skip the canned sauces, which are jammed with added sugar and 170 calories per inch-thick slice. Make your own.
Practice the flip. A smart friend calls this trick "flipping" your meal: Make the side dishes (the salad, the asparagus, the baked pearl onions) the stars, along with your white-meat turkey. Make the double-stuffed potatoes a small side dish.
Overeating on the holidays happens for a variety of reasons, to avoid overeating you need to look at all those reasons and come up with a plan that will help you not over indulge.
One of the most common reasons why someone overeats on the holidays is hunger. In an effort to make up for overeating many people try to restrict or diet. Problem is that too much restriction actually drives hunger and overeating. The best way to avoid overeating for hunger is to not skip meals.
Another reason why people overeat at the holidays is a result of unconscious eating at holiday parties. During the socialization at parties it is easy to get caught up and not be mindful of how much you are eating. To avoid overeating at a party try writing down everything you eat while at the party, this way you will not eat a large amount without thinking about it.
Try to avoid the big starchy choices like potatoes and rolls when eating holiday meals. Load up on plenty of lean turkey, veggies or salads instead. Who knows - you may even have room for a small slice of that dessert you've been eye-balling!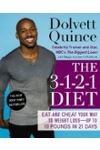 Continue Learning about Healthy Holidays