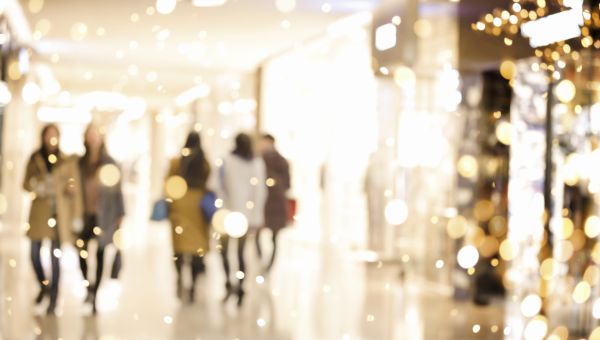 Holiday caroling party? Check.
Spending time with the family? Check.
Unplanned trip to the ER? Check…oh...wait a minute…
The US Consumer Product Safety Commission (CPSC) reported 15,000 holiday-decorating related injuries last year between November and December. Couple that with the increased incidence of heart attacks around the winter holidays—and you'll understand why ER's are a busy place for the next two weeks.
Keep your heart merry
Last year, Christmas Day was actually somewhat slow in the ER—then everyone came in even sicker on December 26. Doctors speculate that delaying care "because it's a holiday" may be one of the reasons that we see MORE deadly heart attacks this time of year. If you have a heart condition, do the following to minimize any risks:
Take it easy. Lots of people get wound up around the holidays—but try to think of them as a time to relax and enjoy your family. Keep your expectations at a reasonable level (everything doesn't have to be "perfect!"). Keep your To Do list short (you don't need the extra stress). And feel free to use me as an excuse to leave the snow-shoveling to the kids.
Don't steer too far from your diet. Doctors speculate that the added salt and fats in many holiday dishes may put too much pressure on susceptible hearts.
Dress warmly. Cold weather is hard on your heart, causing blood vessels to constrict and raising blood pressure. So, listen to your mother and put on your hat and gloves!
Feeling chest pain, shortness of breath or any other abnormal symptom? It doesn't matter WHAT day it is. If you feel the symptoms of a heart attack, don't delay care.
Are the signs of heart attack in women different?
Deck the halls—without falling
Falls are the most common cause of decorating-related injuries. Couple that with the glass of eggnog to warm you up before you go hang the lights, and—come on, admit it—you're asking for an injury. I don't care if you're Santa Claus (remember Tim Allen's movie, The Santa Claus? It didn't work out for him either). Stay OFF YOUR ROOF!
If you insist on heading up a ladder, read those little warning signs on the sides. Make sure the ladder extends three feet over the roofline to minimize risk of sliding. Place it on level ground. Better yet, have a family member hold the bottom steady. Stay off the top step, and don't prop the ladder near any doors that can be opened.
What's in Santa's bag? His prescription medications!
When you go on a trip—even if it's only for a night or two—make sure to take your prescription meds with you. I frequently see patients who left their meds at home, then either had their return delayed or became ill while on the trip because their blood pressure, sugar or other conditions were out of whack from suddenly missing three to four doses of necessary medications. When you pack, take the whole bottle with you. That way you won't run out, and if you have the original bottle, there's no confusion about what the medication is or the dosage, should that information become necessary.
What are the signs of low blood sugar?
Watch those chestnuts on the ppen fire
According to the Federal Emergency Management Agency (FEMA), when Christmas tree fires occur, they are likely to be serious and three times more likely to be associated with injury or death. Yikes.
If you have a live tree follow these safety tips:
Keep it well watered—a dry tree versus a hydrated one is the difference between an inconsequential event and a dangerous fire.
Keep the tree at least three feet away from fireplaces, radiators, space heaters, candles or heat vents (I just learned that last one—I think I need to go home and move my tree!)
Discard any holiday lights with frayed wired or bare spots.
Don't connect more than three strands of mini light sets.
It goes without saying that you should not only keep the tree, but everything else away from candles. A safer bet is using battery-powered candles—you can even find them in drugstores.
From myself and the staff at Sharecare, I wish you and your loved ones a wonderful and safe holiday season.
Medically reviewed in January 2020.