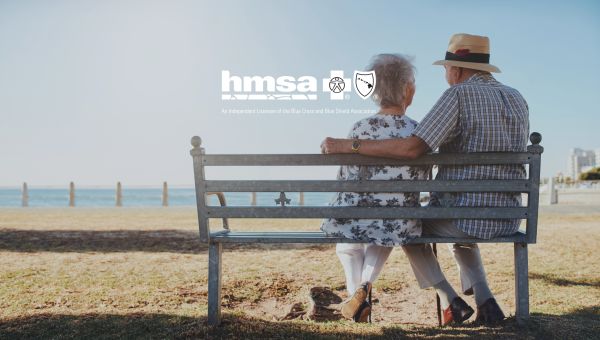 Dr. Frank Tabrah is a spry 96-year-old, with a shock of white hair and a penchant for laughter. He still drives—a big '71 Dodge Swinger that he bought new, by the way—doesn't drink or smoke, and just recently stopped playing tennis because he feels he is no longer competitive.
Tabrah studies longevity, and lives by the principles that he preaches. He works at the Pacific Health Research and Education Institute, a non-profit established in 1960. The institute, funded by donors, is affiliated with the U.S. Department of Veterans Affairs.
Tabrah gave us details on what he and his colleagues—Dr. Lon White, Dr. Bradley Wilcox and Dr. Helen Petrovitch, all leading researchers—are learning about aging.
Here are some tips he shared on what we should be doing and what we should avoid.
What can add years to your life?
In general, eat less
Over 20 years ago, Tabrah noted in all the research on aging that caloric restriction tends to increase lifespan. He suggests decreasing your calories to get your body mass index at or below 25 (calculate your BMI here).
Stay engaged—socially and intellectually
Tabrah says as you age, it gets harder to keep in contact with friends and family. That can lead to depression. Studies show that staying intellectually engaged in life can help with dementia.
Avoid smoking, drinking much alcohol, abusing drugs
Also, if possible, avoid environmental toxins (pesticides, metals, over the counter food additives) and radiation from strong sun exposure.
Look both ways
Tabrah noted that Hawaii has one of the highest pedestrian fatality rates and that senior citizens especially need to be more mindful and aware when crossing our busy streets. Look at each traffic lane as you cross it.
Move 30 minutes a day, most days
Make sure you get 30 minutes a day of moderately strenuous exercise that gets the heart pumping and burning calories.
Go to your doctor and get screened
Follow your doctor's orders. Tabrah suggests a blood test to check your glucose or cholesterol and getting a colonoscopy or mammogram when you're due. Also, have your flu or pneumonia vaccination since influenza kills thousands of elderly patients. Finally, be sure to check your blood pressure periodically.
Eat veggies, fruits and nuts, and avoid processed foods and saturated fats
Tabrah noted that the Mediterranean diet tends to show up when studying those that live longer. The diet is low in saturated or animal fats (avoiding meat, butter, and some dairy fat) and includes olive oil.
Take a well-chosen multivitamin
Many elderly are deficient in vitamin D, C, B, or A, so a multivitamin addition might help with gaps in your diet.
What can shorten your life?
High blood pressure
Some just don't seem to have a problem but others are very sensitive to excess salt in their diet.
Obesity
Extra weight is a huge risk factor. Unfortunately, the number of obese Americans has skyrocketed.
Type II diabetes
This metabolic disorder affects all of your body systems and is a progressive disease, so your eyes, circulation, and other functions, are all affected if your disease worsens.
Arthritis
An elderly person with arthritis can become less active and fall into depression. That may affect food intake and activity level or general health.
"Toxic insults"
Also known as smoking, alcohol, drugs, environmental toxins (pesticides, metals, food additives), and radiation (strong sun exposure).
Bad nutrition
Having either too little or too much of something, especially too much salt, sugar and fat for Americans.
Injuries
This is a big risk area. Think falls, poor footwear and chronic or excessive stress on the joint
Infections
These can wear away at your overall health. Examples include hepatitis and diabetic ulcers on the feet or legs.
While you can't dictate what genes you get, you can do your research and work to prevent bigger problems later on. Ask your relatives, and learn more about your family history. Tabrah said the key is creating a healthy lifestyle that works for you, and taking steps to age well.
As you age, Tabrah recommends using memory aids like lists, and routine placement of your belongings like keys, glasses, files, and medications to prepare for memory problems. To prepare for physical weakness as you age, consider installing handrails and other physical aids in your home to avoid injury. He also recommends making a will, living will, power of attorney and writing out end-of-life medical directives so that your family is prepared.
This content originally appeared on Well-Being Hawaii.
Medically reviewed in March 2018.