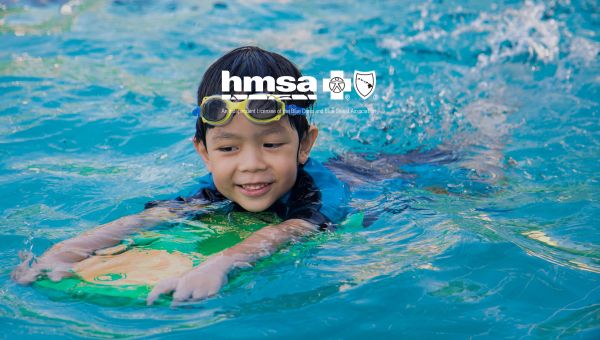 About 20 percent of people who die from drowning in the U.S. are children 14 and younger.
Every day, about 10 people die from drowning, according to the Centers for Disease Control and Prevention (CDC). About 20 percent of people who die from drowning in the U.S. are children 14 and younger.
When you live on an island in the middle of the Pacific Ocean, those are important statistics to be aware of and fight against. Because drowning happens quietly and quickly, the best defense is a good offense. This summer, arm yourself with knowledge before you and your family beat the heat at a pool or the beach.
Take preventive measures
Don't swim alone—use the buddy system.
Have a designated adult supervise children around water; the adult should be within arm's length of the children at all times.
Learn cardiopulmonary resuscitation (CPR) so you can help others who may need it.
Take formal swim lessons, which reduces the risk of drowning (especially in children ages 1 to 4).
Use lifejackets, not "floaties." Air-filled or foam toys aren't designed to keep swimmers safe.
Practice beach and pool safety
If you go to the beach, only swim where lifeguards are present. Remember to check the weather beforehand and pay attention to any warning signs or flags. Strong winds, storms and lightning can be very dangerous while swimming. If you're caught in a rip current, swim parallel to the shore until you can break away from it.
If you go to a pool, make sure the pool isn't easily accessible to small children. Keep children away from pool drains, pipes and other openings. Make sure the pool has life-saving equipment available, such as life rings or reaching poles.
Watch for dry and secondary drowning
Once you get out of the water, you may think there's no risk of drowning, but that's not always true. Sometimes things like dunking or struggling while swimming can cause water to get in the lungs or irritate the vocal chords, causing dry or secondary drowning. Although these types of drowning are rare, children are especially susceptible.
Symptoms usually appear right after the incident or within 24 hours. If you see any of the following symptoms, go straight to the emergency room:
Chest pain
Coughing
Extreme tiredness
Irritability
Trouble breathing
This content originally appeared on Well-Being Hawaii.