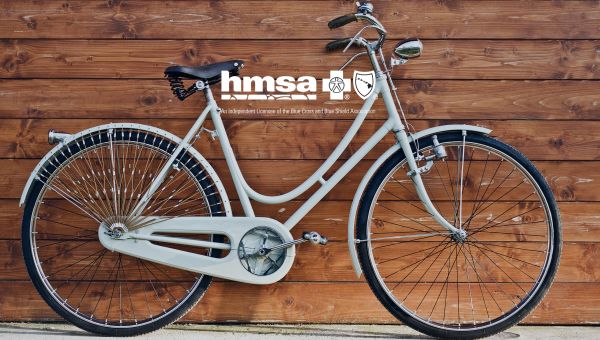 "Erica! Pretty ladies don't have scars on their legs!" I can still see my dad's disapproving face when I'd disobey him. Being the dare devil in my family, I couldn't wait for my dad or sister to teach me to ride a bike. I'd run home after school to see my hand-me-down two-wheeler with training wheels, which I saw as my glistening chariot, and I dreamt how exhilarating it would be to "be cool," riding like a pro with no training wheels. I was told I had to wait for my sister to come home, so she could teach me how to ride my bike, but I couldn't resist! The more I waited, the more I wanted to get out there and ride unsupervised, on the open road in Waianae Valley Homestead. You can call me a rebel, but this was one of the very first times I felt "free."
I remember thinking I was being so slick secretly riding my bike while my dad wasn't home—and then "ate it," falling off my bike while riding down a massive hill. A huge gash on my knee started bleeding so, I rushed indoors, cleaned my cut and put on my nice school jeans prepared to fool my dad. When dad got home, he started asking me how my day went and stopped suddenly to say, "Hey Erica, you're bleeding!" I looked down and sure enough the cut broke open and there was a growing red spot on the knee of my jeans. Oops.
I got in a lot of trouble then and it wasn't the first or last time. I really loved being adventurous and daring during my youth. I can say I was a "tomboy," but also loved dressing up using my mom's ball gowns and rocking out to Madonna and Janet Jackson songs—and that's still the case now. To me, if you're not having fun working out, what's the point? So, I often train by kicking and punching a bunch of guys during my kickboxing, boxing and muay thai fighting classes at a UFC gym near my home.
Now, as I cruise down the 4.5 mile Kapaa north bike path, I feel that same rush as I did when I was a young girl riding my bike. There is something about the warm sea air on my face, the sun beating down on me and the constant sound of waves crashing as we cruise down the nice, wide concrete path that makes me feel free and young again. I dare my co-worker (who is super nervous and hasn't been on a bike in over 30 years) to let go of the handlebars for a quick second. As I cruise down the path with my hands high in the air, I hear her squeal behind me "I can't do it! I just can't do it!" She attempts one hand at a time and then gives it a try for a quick second. After telling me how I'm crazy and I try hard not to laugh at her, we cruise on. Suddenly the same words my sister told me "don't be scared, just try it" came out of my mouth. I sense a quick flashback of how carefree life was without being dependent on electronics, with no bills to pay, and curfew was when the street lights turned on.
The Kappa bike path is easy to follow and an inexpensive, fun way to explore part of the pristine Kauai coastline. After picking up a few bikes in Kapaa town, we followed the path with Kapaa on the left and the ocean on our right. The path meanders following the coastline until you reach a turnaround at Ahihi point in Kealia. We rode a total of nine miles (4.5 miles each way) in around two hours time. We spotted the remains of the Pineapple Dump, which looks like an odd wooden pier that heads to nowhere. This is where they would dump leftover pineapple crowns and skins into the ocean from the nearby canning plant. Our bike ride was just enough exercise to get a nice burn in my legs and my butt was sore the next day, all while enjoying part of Kauai's coast. It made me miss riding and I can't wait to get back on a bike and do something like this again.
Medically reviewed in February 2019.