The treatment for HIV is called highly active antiretroviral therapy (HAART), which has different classes of medications. Watch men's health and HIV/AIDS specialist Frank Spinelli, MD, explain how far the treatment for HIV has come in recent years.
Antiviral medicines called reverse transcriptase inhibitors block the virus from copying itself. There are over three main classes of drugs, but because HIV can easily become resistant to medicines, HIV disease is usually treated with a combination of drugs, which is more effective. Other medicines are added to prevent bacterial, viral, and parasitic infections that generally don't make people with normal immune systems ill.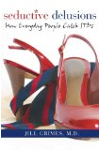 Human immunodeficiency virus (HIV) is treated with a mix of drugs called antiretroviral therapy (ART). These medicines are taken daily to prevent the virus from multiplying and destroying your body's infection fighters—the CD4 cells. This, in turn, helps protect you from life-threatening illnesses, such as pneumonia and cancer.

ART can't cure HIV, but it helps people with HIV live longer, healthier lives.

It's very important to take your HIV medicines exactly as directed. If you don't, your CD4 count may go down and your viral load may go up. Not taking your medicines as directed can also make the HIV virus resistant, which means the medicines won't help you anymore. Smoking may limit how well HIV medicines work to fight the virus.

If your medicines are making you feel sick, don't just stop taking them. Tell your doctor. He or she may be able to help you deal with any side effects and feel better.

The presence of the CDC logo and CDC content on this page should not be construed to imply endorsement by the US Government of any commercial products or services, or to replace the advice of a medical professional. The mark "CDC" is licensed under authority of the PHS.
Antiretroviral drugs are used to treat HIV. Treatment for HIV has improved immensely since the disease was first diagnosed in the 1980s. None of the drugs used to treat HIV are a cure, however, they can help delay and prevent AIDS. Symptoms can be delayed or reduced for many years. Because the virus replicates, HIV builds resistance to treatment and a combination of various drugs is most effective. This combination is known as highly active anti-retroviral therapy (HAART). Unfortunately, many of the drugs have serious side effects.
Continue Learning about HIV Treatment

Antiretroviral drugs stop HIV from replicating and growing. The antiretrovirals attack specific parts within the virus replication cycle to either block replication, prevent a necessary component to be made or prevent the virus fr...
om attaching to the T-cell (white blood cell) in the first place.
More