Treatment for HIV/AIDS is constantly changing as science delivers more information and new drugs, and as we learn more about the effects of nonmedical therapies.
Medical (Allopathic) Treatment
While the strategy used to be "hit hard, hit early," now antiretroviral therapy is initiated only when T-cell count is low and the viral load is high. Anti retrovirals include many different classes of drugs, and new classes are being developed every year. As of 2004, the four main classes of anti retrovirals are nucleosides (nukes), non nucleosides (non-nukes), protease inhibitors, and fusion inhibitors. There are currently some nineteen different drugs and more than one hundred combinations (sometimes called cocktails) to keep viral load as low as possible and maintain immune function. This therapy can cause side effects, ranging from mild to debilitating. These include nausea, severe diarrhea, fatigue, bone loss, and fat redistribution. Some drugs have been associated with diabetes and liver disease.
It is important to find a medical regimen that you are able to follow and tolerate so you can have the complete benefit of the medicines yet still live life to the fullest. HIV mutates very fast and can become drug-resistant if it replicates in the presence of low levels of antiviral drugs. Therefore, if you don't take the drugs consistently, you may develop HIV strains that are drug-resistant, and you may not be able to use the drugs later in the course of the illness.
Holistic (Nonallopathic) Care
Alternative treatments, used in conjunction with more common, allopathic medical treatments such as drugs, may reduce the severity of symptoms associated with HIV disease and bolster the immune system. The use of Chinese medicine� both acupuncture and Chinese herbs�may improve CD4 cell counts and immune system functioning, abate drug side effects, and relieve some symptoms, such as night sweats, nausea, diarrhea, and neuropathies (pain or lack of feeling in the extremities). However, be aware of drug interactions and toxicity, especially if you are taking multiple drugs.
Visualization, relaxation, exercise, yoga, massage, and cognitive therapy may help to improve immune system functioning and enhance quality of life. Both acupuncture and chiropractic care may reduce stress and muscle tension and can be helpful for insomnia, neuropathies, and headaches.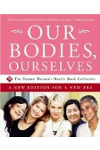 Continue Learning about HIV Treatment