At the present time, there is no cure for Acquired Immune Deficiency Syndrome (AIDS), however there are certain drugs that can keep HIV from developing into AIDS. There also are medications that can help to combat opportunistic infections.
While researchers have spent more than two decades trying to find a cure for acquired immunodeficiency virus (AIDS), sadly we still are not there yet. Although the new, better drugs have made it possible for many human immunodeficiency virus (HIV)-positive patients to live symptom-free for years after infection, the onset of full-blown AIDS -- a fatal disease -- may not be completely prevented, just delayed. Also, this delay is achieved only when HIV-positive patients initiate and maintain an at-times complicated and expensive schedule of medications. If you believe that you may have been exposed to the disease, or are changing sex partners, it's a good idea to get an HIV test. If you think you've been exposed, early (within one to four hours) treatment can prevent permanent infection.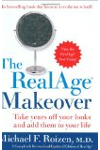 AIDS is caused by the human immunodeficiency virus (HIV), which cripples the body's ability to fight off many other infections. Although there is no cure for HIV or AIDS, there are medicines available that, combined with taking care of other aspects of your health, now allow people with HIV or AIDS to live long lives, potentially as long as if they did not have HIV.
Continue Learning about HIV Treatment